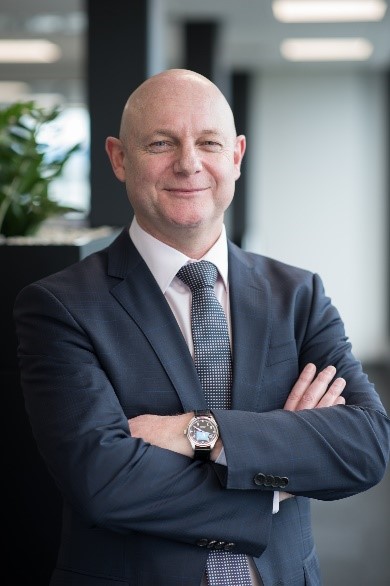 Attitudes towards food and fibre products are changing, with consumers around the globe increasingly wanting to know the provenance story behind their purchases. What's more, research indicates that consumers are increasingly willing to pay a premium for goods produced sustainably.
The Ministry for Primary Industries (MPI) wants to see New Zealand's food and fibre sector shifting towards more sustainable production methods. The aims of A Lighter Touch align with this goal, which is the main reason we chose to support the programme through Sustainable Food and Fibre Futures (SFF Futures). By reducing agrichemical use and shifting to sustainable pest control you are increasing your social licence to farm. The work you're doing can only enhance New Zealand's reputation internationally.
We are delighted that Horticulture New Zealand, along with most of the fruit and vegetable sectors, arable and wine, and crop protection companies, are involved in this programme. By working together, we can achieve so much more.
Your goal of reducing the use of chemicals while maintaining profitability, and moving from volume to value, fits well with the goals behind SFF Futures and MPI's Fit for a Better World Roadmap. The roadmap was developed to help us to navigate the future and drive economic recovery from COVID-19. It aims to create more value from what we produce, in a way that cares for the environment, while creating jobs and laying the foundations for future growth and prosperity.
At the heart of the roadmap is the concept of Te Taiao, the wellbeing of the natural world. Our roadmap acknowledges the need to accelerate efforts to drive down agricultural greenhouse gases, and to secure New Zealand's reputation as the world's most sustainable provider of high-value food and fibre.
Horticulture has long been one of New Zealand's export star performers. Success for A Lighter Touch will mean adding value to our exports, as we provide our overseas customers with reassurance that the food they're buying is of the highest quality, and sustainable. We are pleased to support the work you're doing to future-proof New Zealand's horticulture industry.
Article by Ray Smith, Director General, MPI