Programme
Governance and
Leadership
Purpose of the governance group
The Programme Governance Group (PGG) is responsible for ensuring that the programme is managed in accordance with the annual work programme and forecast budget, and to provide ongoing guidance and oversight to ensure the implementation of the programme is consistent with achievement of programme outcomes.
ISAG Governance
The Industry Stakeholder Advisory Group (ISAG) ensures that high-level industry priorities are effectively communicated from the programme participants to the Programme Governance Group (PGG).  The ISAG is made up of all industry participants in the A Lighter Touch programme.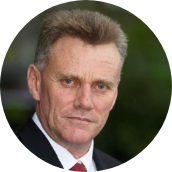 Dr Stuart Davis is a former Director of Vegetables NZ and former Chair of the Vegetable Research & Innovation Board.  He has had a long involvement in vegetable industry research programmes particularly relating to integrated pest and disease management.  Stuart is currently Sustainability Manager for LeaderBrand Produce and is based in Bombay.  Prior to moving to South Auckland, he spent 14 years in operations and technical roles on the leadership team at LeaderBrand Produce in Gisborne.  He started his career with 16 years at various locations in the Wattie's group ultimately as Crop Procurement Manager responsible for crop procurement and research across Australia and NZ.