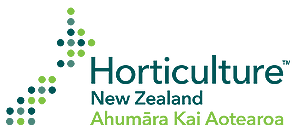 Horticulture New Zealand represents the interests of more than 6000 fruit and vegetable growers from across the country. The export and domestic horticulture industry is now worth more than $6 billion to New Zealand annually, and that does not include wine.
HortNZ believes that the move to agroecological crop protection techniques is critical to growers' prosperity and support of New Zealand's post-COVID recovery.
'Our growers want to take greater care of the environment but today, in terms of control of many pests and diseases, they have few viable options. That is why this project is so critical. It will speed up development of agroecological crop protection techniques that are environmentally responsible and effectively control pest and diseases,' says HortNZ Chief Executive, Mike Chapman.