Programme
Governance and
Leadership
Purpose of the governance group
The Programme Governance Group (PGG) is responsible for ensuring that the programme is managed in accordance with the annual work programme and forecast budget, and to provide ongoing guidance and oversight to ensure the implementation of the programme is consistent with achievement of programme outcomes.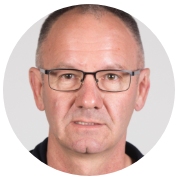 Jeff has a Bachelor of Commerce majoring in Horticulture Management from Lincoln University, and has worked in diverse roles including finance, orchard management, technical extension for crop protection supply companies, and since 2007 with Bayer CropScience as their Regional Sales Manager for Lower North Island/Upper South Island.  In this role Jeff has had extensive experience in technology transfer, field trials, project management, and has an excellent understanding of crop protection.  Jeff says "I believe there is a strong desire, not only within the grower community, but from all participants in the food production industry, to meet both domestic and global market demands of food safety, provenance and sustainability. Agroecology addresses these demands from all angles".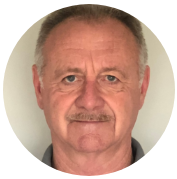 As the former owner of Peracto New Zealand, Paul has expertise in residue trials, efficacy studies, crop tolerance testing, and data assessment. Paul has over 30 years' experience in providing independent, confidential contract research and development services to crop protection companies, growers and horticultural sector organisations.  More recently Paul has been working through his consultancy company, as well as advising grower organisations such as Onions New Zealand and the Vegetables Research and Innovation Board.