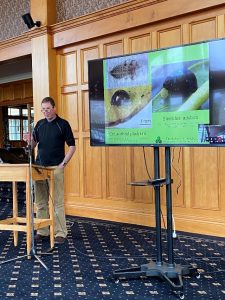 The first A Lighter Touch Agroecology for Growers workshop took place in Gisborne on 17 September about a month late due to the recent COVID restrictions. 
Under the workstream of Enhancing agroecosystems for biological control the meeting was the official kick off for the Citrus NZ sponsored project looking into enhancements through biodiversity for perennial fruit crops.  Read more about the Citrus NZ sponsored Cover cropping initiative project.
The project team led by Dr Charles Merfield ("Merf" – pictured), Future Farming Centre @ Lincoln University, visited potential trial sites and presented to the group of around 40 Gisborne growers of various fruit crops.  Merf and Postdoctoral Researcher, Dr Morgan Shields, had earlier this year undertaken an extensive literature review on citrus pests and their natural enemies in New Zealand looking at how these beneficial bugs might be enhanced to operate optimally in an orchard agroecosystem.  Their report made recommendations on the type of biodiversity we could practically introduce into a commercial orchard scenario.  The project will test the theory of SNAP (Shelter, Nectar, Alternative food sources and Pollen), aiming to measure and report on the difference these additions can make to crop protection practices. 
View the presentations from the Floral resourcing workshop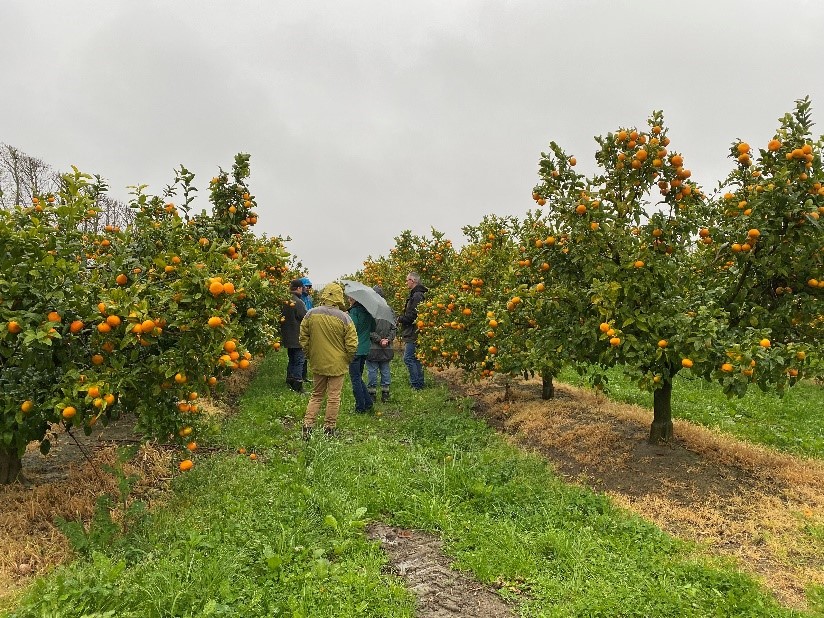 Article by Jeff Smith, Agroecology Technical Lead